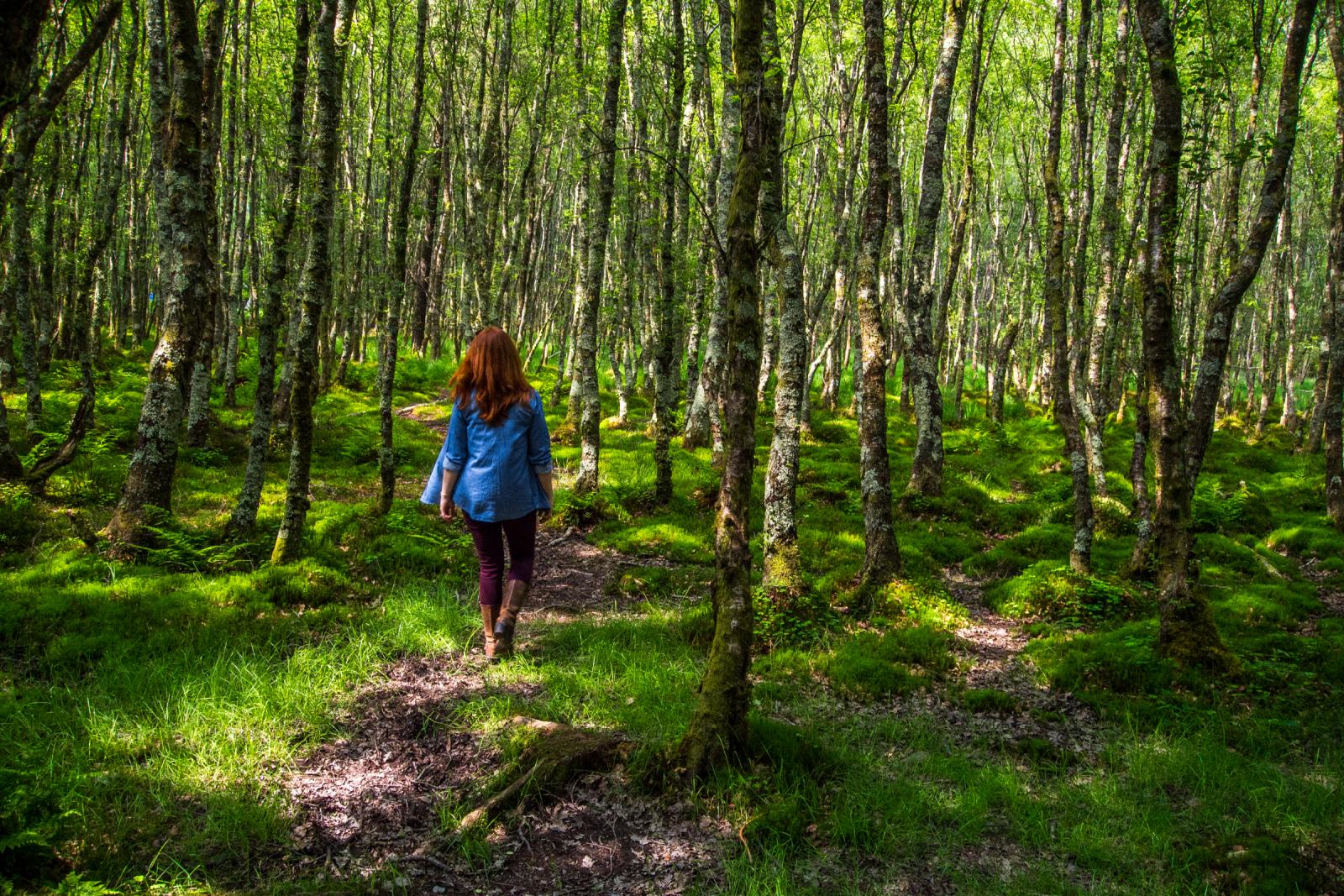 Biodiversity and the Irish landscape
What is Biodiversity?
Biodiversity encompasses all the different kinds of life you will find in one area—the variety of animals, plants, fungi, and even microorganisms like bacteria that make up our natural world.
Each of these species and organisms work together in ecosystems, like an intricate web, to maintain balance and support life.  Biodiversity supports everything in nature that we need to survive: food, clean water, medicine, and shelter.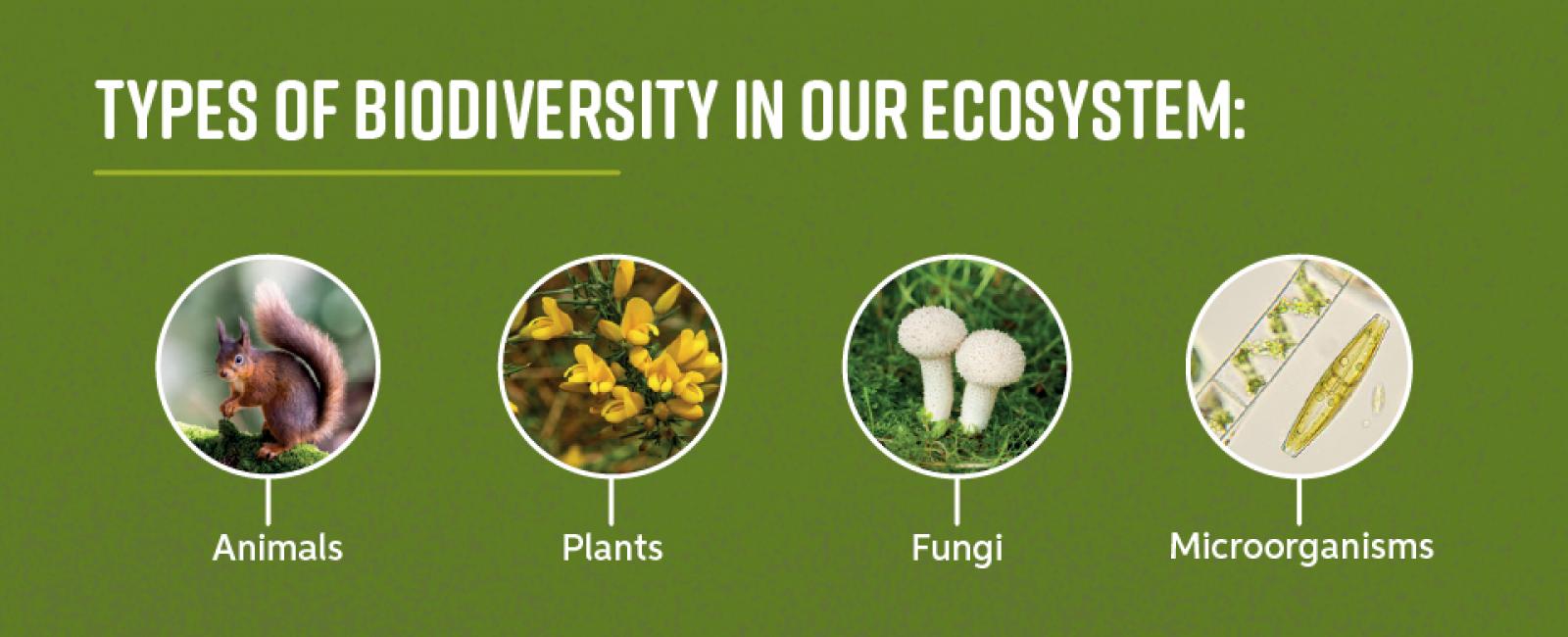 Irish landscape biodiversity has been shaped by millennia of agricultural activity, with nature providing the raw material. Irish farmland is characterised by having a good diversity of habitats such as hedgerows, field margins, ponds and streams, native woodland, bogs and species-rich meadows and pastures. Irish biodiversity therefore depends on farmland habitats. Everywhere on a farm is a habitat and every farm contributes to biodiversity. Flora and fauna are adapted to live in different habitats
The most common farmland habitats are hedgerows with other important farmland habitats including, native woodland, bogs and species rich grassland.
The network of habitats throughout the countryside provides connectivity for wildlife. Sensitively managed farmland can greatly benefit wildlife and help halt the decline of Ireland's biodiversity.
The importance of hedgerows on our farms
Hedgerows are important homes where flora and fauna can thrive. Flowering hedgerows can be a lifeline for nature, providing vital food for pollinators in spring, as well as berries in autumn for birds and mammals.
Vibrant hedgerows on farms provide wildlife corridors for many of the insects, birds and mammals that are such a help to the farming operations. They also provide much needed shelter for grazing animals. Pockets of trees on farms play their part in removing carbon dioxide from the atmosphere as they grow and so all help to combat climate change.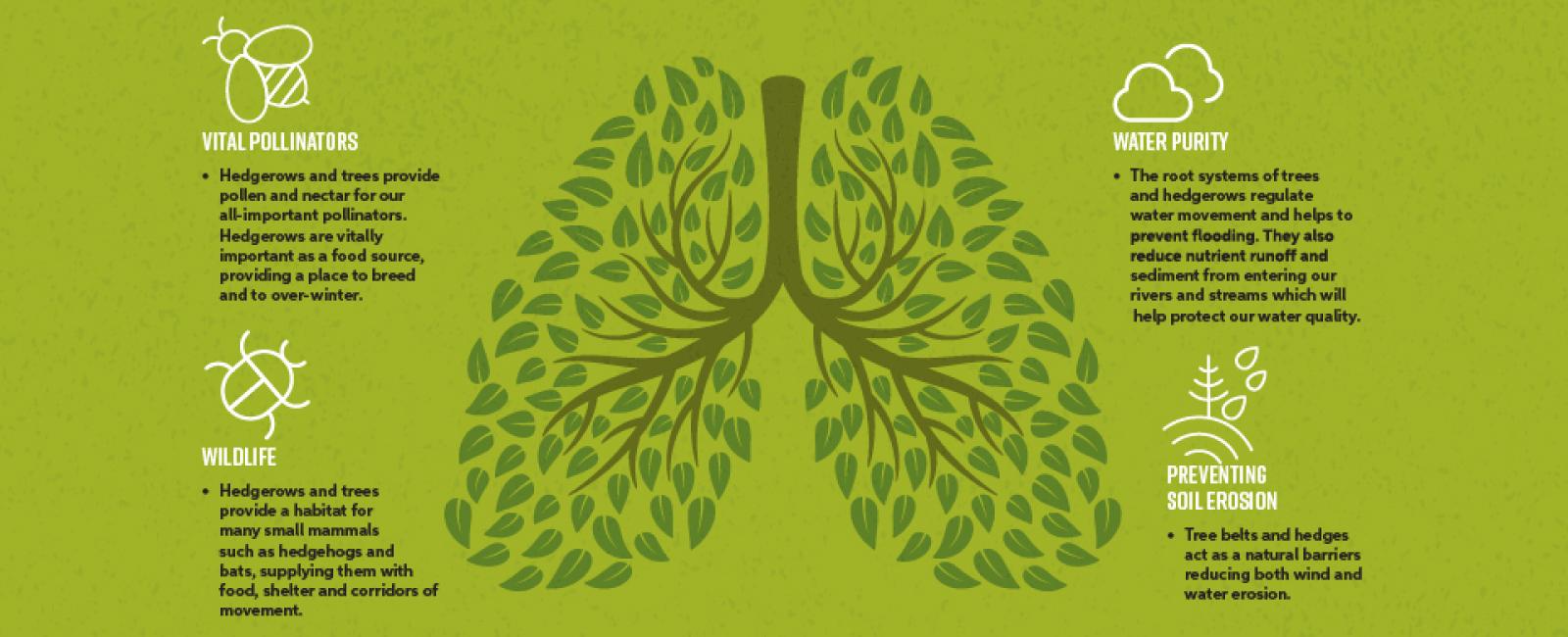 When it comes to our herds, our cows spend most of the year outside grazing on acres of rich and plentiful grass. Ireland is extraordinarily fortunate in its natural capacity to grow quality grass. Our location on the edge of the Atlantic Ocean means we have a moderate climate, with plentiful rainfall that creates lush green grasslands where our herds are free to graze for most of the year.
At Glanbia Ireland, we are conscious of how fortunate we are to have this resource literally under our feet, and we do all in our power to protect and nurture it.
For our farmers, agriculture is not only a way of life, but an enduring family tradition. We work with our farmers to nurture the land and encourage regenerative farming practices. Our technical advisory team place a strong premium on soil health to promote healthy environments where plants can thrive.
By combining the strengths of our people, our farmers and our communities, we believe that together we can make a difference.