Fostering Biodiversity on our Farms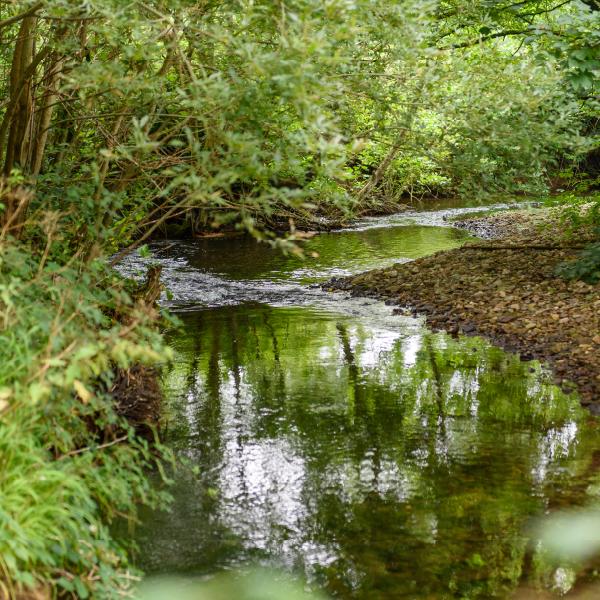 Habitats such as hedges, watercourses and field margins are features that define the Irish agricultural landscape and boost the biodiversity and sustainability of our farms. 
Adopting simple and effective practices on farms can greatly improve the management of biodiversity and sustainability. To help improve and foster more sustainable practices, Glanbia Ireland along with a select few suppliers are undertaking a research project which aims to achieve 7-10% biodiversity on their dairy farms. Glanbia Ireland as part of their Open Source Future Farm programme will be working in partnership with Teagasc - the Irish state agency who provide research, advisory and education in agriculture, horticulture, food and rural development.
Teagasc reseacher Aoife Leader who is a Walsh scholar completing a Masters in Agricultural Innovation Support, is working with our farmers to:
Establish a baseline indication of biodiversity management practices.
Develop a unique farm Biodiversity Management Plan for each farm that can be integrated into the whole farm plan
Monitor/evaluate how this process works to provide lessons on better communication of biodiversity management advice.
Aoife explained the research involves piloting a new approach that communicates and integrates biodiversity management practices into whole-farm planning to bring about positive changes in practices on farm.
Working together to improve dairy farming sustainability 
The selected farmers will be involved in all phases of this study which proposes a practical and inclusive approach whereby biodiversity is recognised as an important aspect of dairy farm sustainability.
Our milk suppliers are proud custodians of their natural environment and by protecting and improving their already high standards of biodiversity it will help us meet key environmental challenges. This initiative along with many others are all helping to provide a healthier future for our company, our employees, our communities our farmers and our customers.