Oats: A Nutritious Dairy Alternative Source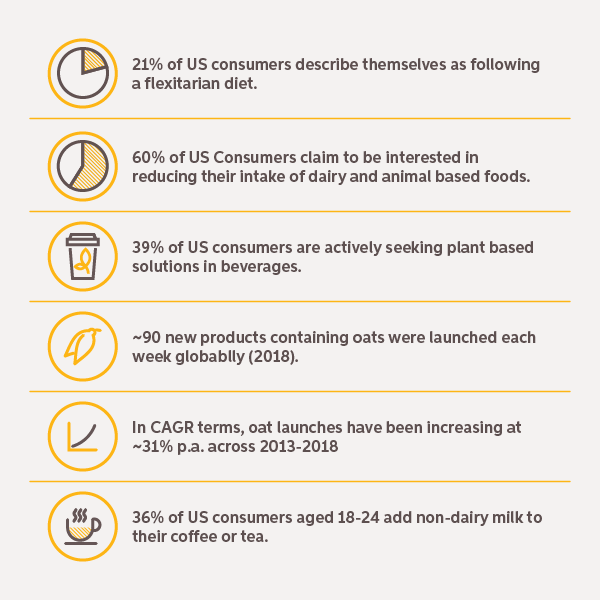 The popularity of oat beverages are growing and its taste, health benefits, and superior sustainability has seen it become the next big plant-based alternative. Plant based beverages are enjoying market growth due to increased consumer demand for products with associated health and wellness bene­fits. Oats are one of the latest of many plant-based materials that have emerged as a nutritious dairy alternative source. Boosted by a sustainable and natural positioning that reflects consumer demands, the market now provides tasty treats for consumers who are opting more frequently for planet-friendly choices. 36% of US consumers aged 18-24 add non-dairy milk to their coffee or tea.
Oat beverages are well placed to support people who are following a plant-based diet. As a base material, oats have more fibre and protein than their nut alternatives. They can be easily fortified with vitamins and minerals to enhance the naturally occurring vitamins and minerals to support a number of health and nutrition benefits. In addition, unlike almond and soy milk, oat beverages are free from allergens such as nuts and soy. Our oats range has a closed loop supply chain to ensure that all of our oat products are gluten free*. A number of consumer trends and interests coincide to make this product category extremely popular.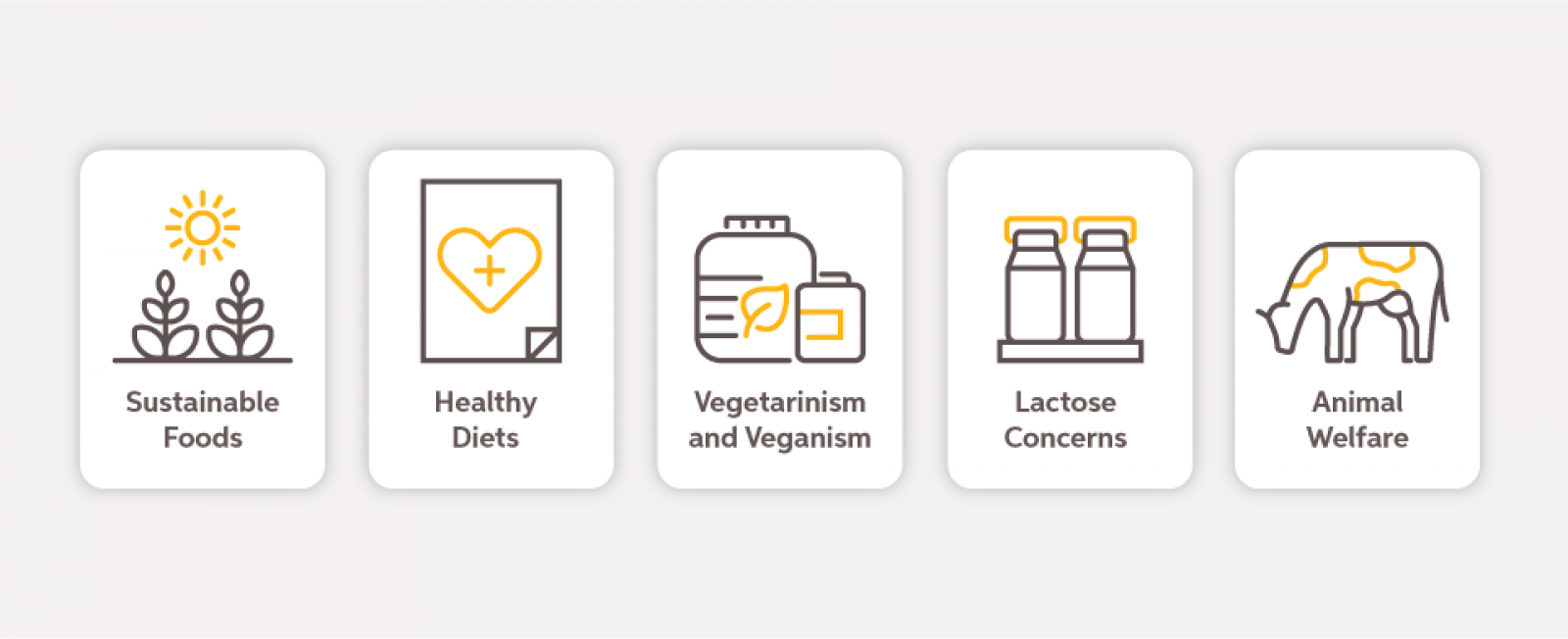 Plant-based beverages may help unlock potential market growth that capitalizes on these consumer trends.
What Challenges Do Oat Beverages Present?
Oat-based beverage production is still a relatively new area. Among other factors a­ffecting processing complexity, oat beverages: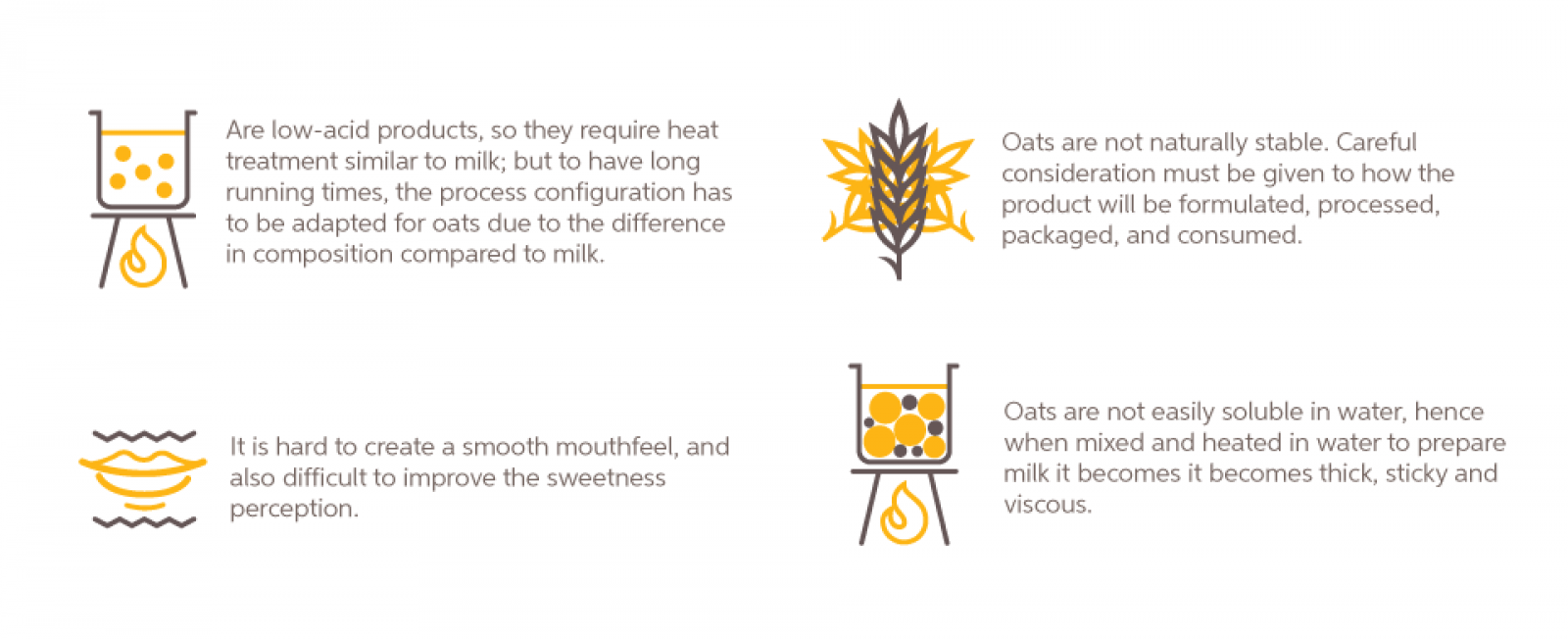 Our Oat-Standing™ Functional Oat Flour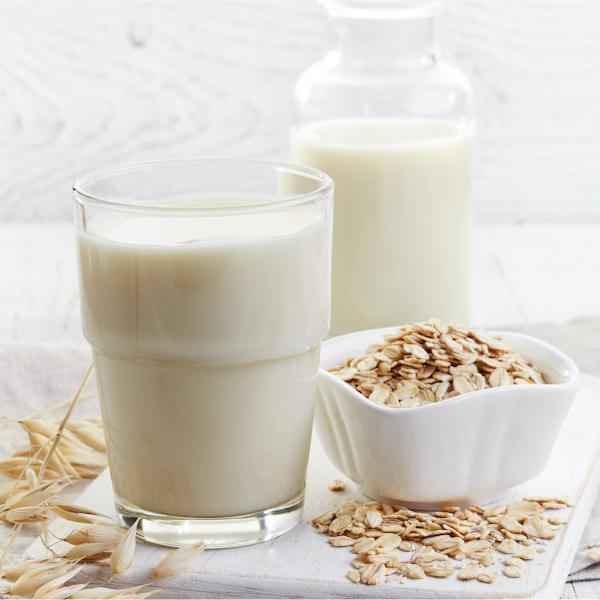 We use traditional methods to produce our high-quality oat products, producing our finest-tasting, most consistently performing oat ingredients on the market today. We go even further, continually monitoring the entire supply chain from field selection to growing, storage, and milling.
Our Oat-Standing™ functional oat flour is manufactured through a unique process and provides consistent viscosity throughout heating and cooling cycles. This unique ingredient is especially useful in beverages, offering valuable functional properties, clean labelling, and the dependable whole grain benefits and flavour you expect from more traditional oat ingredients. It is an ideal ingredient when you're looking to create natural sweetness, add flavour, nutrition, and consistent viscosity to a wide range of end product.
Oats are recognised as a valuable contributor to a healthy diet, our functional oat flour can also be identified for the same property. It can be used at a number of different inclusion rates that affect the nutritional information, based on a 10% inclusion rate it is naturally a source of Manganese. Our functional oat flour also has a PDCAAS score of 0.81 which is considered a high quality source of protein1.
Sources: Mintel, Innova, Euromonitor
1. Rutherfurd, S. M., A. C.Fanning, B. J.Miller, and P. J.Moughan. 2015. Protein digestibility corrected amino acid scores and digestible indispensable amino acid scores differentially describe protein quality in growing male rats. J. Nutr. 145:372–379