Meet us at FIE Paris 2022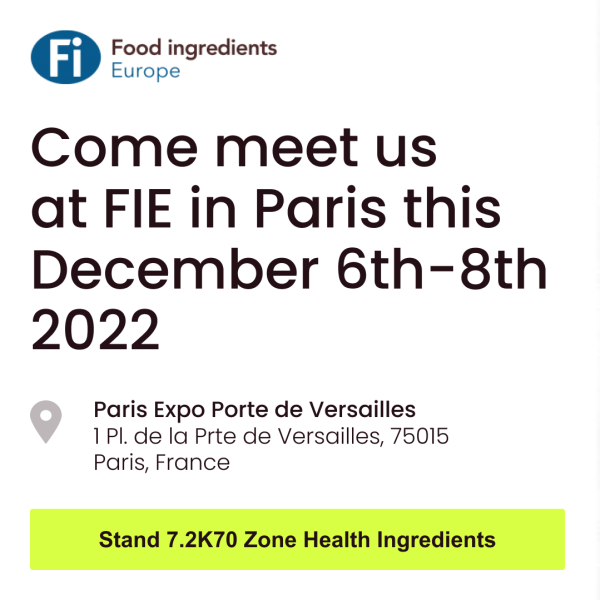 Meet us at FIE Paris, Dec 6th- 8th 2022
Tirlán is delighted to be at FIE to showcase our new identity this December.
If you are attending, be sure to pop by our stand- 7.2K70 Zone Health Ingredients.
Our Ingredients portfolio includes Cheese & Butterfats, Protein & Nutritional Powders, Dairy Powders, Grains & Plant-Based, Affordable Nutrition ingredients and our Truly Grass Fed range of premium grass-fed dairy ingredients.
Find out more: Our Ingredients | Tirlán Ingredients (tirlaningredients.com)