Tirlán awarded Bord Bia Origin Green Gold Membership for 2023
Tirlán has been awarded Bord Bia Origin Green Gold Membership status for yet another year in recognition of its excellence in sustainable food production.
The awarding of the Origin Green Gold Standard recognises the farmer-owned co-operative's excellence as part of Ireland's pioneering food and drink sustainability programme. 
Origin Green unites government, the private sector and the full supply chain, from farmers to food producers, foodservice to the retail sectors. It is the worlds' only national food and drink sustainability programme, and enables the industry to set and achieve measurable sustainability targets that respect the environment and serve local communities more effectively.
Tirlán was just one of 26 of Ireland's leading food businesses to receive the inaugural Gold Status Membership in 2020 and is among a select group to again achieve Gold Membership status for 2023.
Gold Membership is a newer initiative and further recognition of Tirlán's industry-leading strides and sustainability efforts as a founder member and strong supporter of the pioneering food and drink sustainability programme.
This year, the organisation's actions to encourage 'Employee Wellbeing', with initiatives including mindfulness, designated coaching and employee assistance programme, were commended.
Jim Bergin, Tirlán CEO, said: "Origin Green Gold Membership for yet another year recognises the trojan work that our family farm milk and grain suppliers are doing. It also rewards the strides we are making as a farmer-owned co-operative to cut our own environmental impact and recognises the impact we are making with our research partners in this area on a daily basis."
In 2015, the organisation was the first to win the Origin Green Sustainability Award, Lisa Koep, Chief ESG Officer, said: "Our success continues. This is a huge team effort and it reflects all of the hard work and achievements that our teams and our farmer suppliers have been making across our entire business, from suppliers to operators to our R&D teams at our new Innovation Centre in Ballyragget."
Aoife Murphy, Director of Ingredients, added: "Bord Bia Origin Green Membership is an international seal of approval and the achievement shows the commitment of Tirlán as Ireland's largest farmer-owned food and nutrition business, with a diverse portfolio of quality ingredients, leading consumer and agri brands. We're continuing to expand our portfolio, build our expertise and evolve our offerings for the future in line with growing market trends. Key markets include North America, Europe and Asia."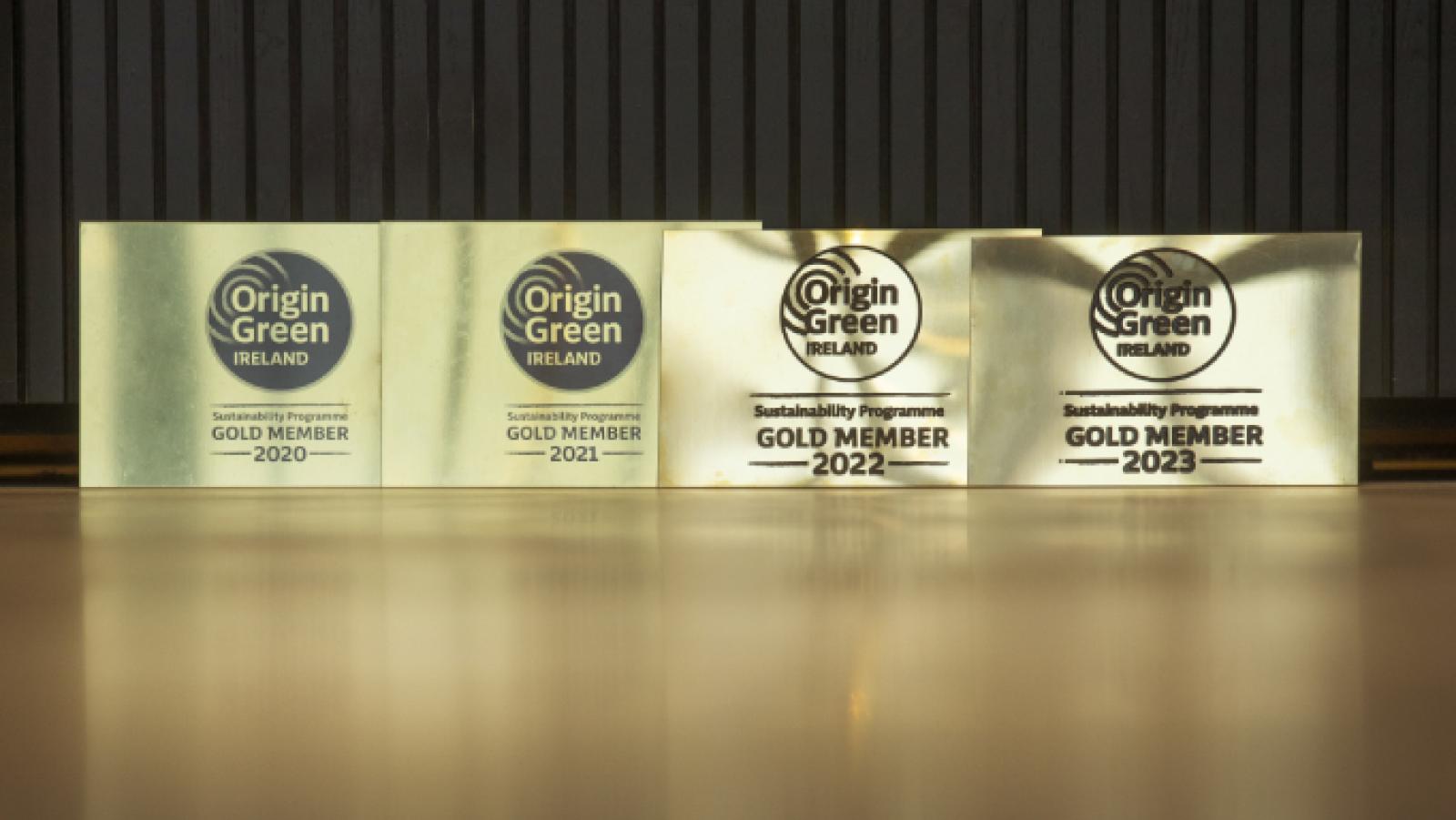 Over the years, Tirlán has been strongly commended for its community-wide, green initiatives such as Operation Biodiversity, Operation WildNation and Operation PolliNation which are championed by Tirlán CountryLife's horticulturists and teams at the award-winning garden centres and local branches in the Tirlán catchment area across 13 counties.
Since then, Tirlán has also launched a Sustainability Action Payment to enhance the environmental and economic sustainability of its network of over 6,500 family farms. It has also launched the Sustainable Farming Academy  to support farm families' positive environmental actions through a fully-funded Diploma in Environment, Sustainability and Climate at University College Cork (UCC). A second cohort of students are now about to begin their year-long studies.