Supply Chain
Sustainability in the supply chain.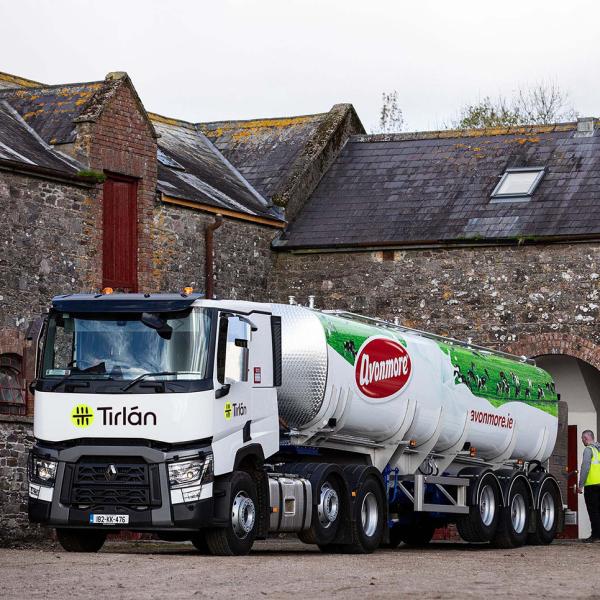 Our milk tankers
One of the areas we have both maximised productivity and minimised emissions in is across our fully owned fleet of milk tankers. Collection routes have been optimised so our fleet can serve the farms in our network. Larger tankers are being used to reduce the total number of vehicles on the road.
Our carbon footprint
Our work to promote the sustainable transit of products doesn't end with our own fleet. We constantly evaluate our wider transportation model, ensuring our products make it across the world in a sustainable way that meets customer goals. In Europe we use a multimodal model that includes short-sea and rail routes. In the US our deliveries are transported directly from a seaport to their destination warehouse by rail.
Working together
We place great emphasis on reducing packaging waste. This involves collaborating with suppliers and customers to streamline dispatch and delivery processes to reduce the number of intermediary parties involved, and in the use of different pallets for transportation.
By working with packaging integrity experts we have been able to minimise and reduce the weight of materials, while ensuring durability for international road, rail, sea and air transport.